Collaborative Law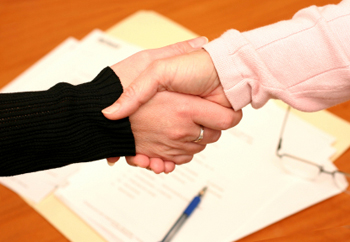 You've lost that loving feeling. You don't have to lose your respect, too.
If you're separated or getting a divorce, you have a lot on your plate. You're processing emotions, protecting your loved-ones, and trying to re-establish your life. The last thing you need is a contentious court battle that places an additional burden on your family.
Divorce never easy, but it doesn't need to be a fight.
Collaborative law is the process of handling divorce respectfully and creatively―without stepping foot in a courtroom. In collaborative practice, couples, respective attorneys, and other professionals (child and financial specialists, divorce coaches, etc.) agree to work together to resolve issues and develop an agreement without court hearings. When you choose the collaborative approach, you're choosing a non-adversarial way of getting divorced.
Divorce is both an ending and beginning: you're dissolving a relationship and building a foundation for your future. If you lose your self-respect in the process, you lose something you can't replace. Collaborative law preserves your dignity and self-respect, ensuring your new life starts on the right foot.